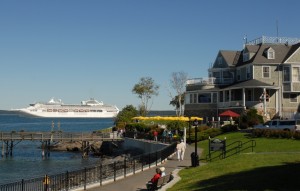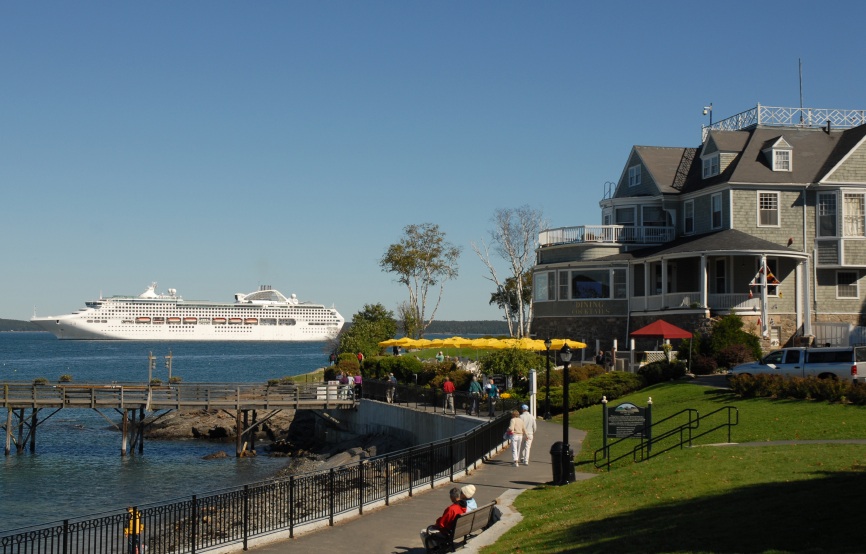 History:
Bar Harbor is located on Mount Desert Island on Maine's middle coast. Bar Harbor was first settled in 1763 by Israel Higgins and John Thomas, and became a popular destination for artists, attracted by its scenic, rugged coast. As Bar Harbor's popularity grew, it become a destination of choice for the rich and famous, competing with Newport, Rhode Island with luxurious estates.
Bar Harbor's number one tourist destination is Acadia National Park, which preserves 30,300 acres of Mount Desert Island, and adjacent smaller islands. The park is positioned within a transition zone of eastern deciduous and northern coniferous forests, hosting a unique range of plant species. Cadillac Mountain is the highest point on the US Atlantic Coast, and can be accessed by both foot and car.
Getting There:
Bar Harbor is about halfway up Maine's Coast, 45 min. from Bangor, 3.5 hours from Portland and 5 hours from Boston. Bar Harbor is accessible via car,boat, plane and public transportation. The Cat Ferry, with service out of Portland and Yarmouth, Nova Scotia runs between May and mid October. Air service into Hancock County-Bar Harbor Airport is available from Logan Airport, and Bus service on the Vermont Transit Bus Line runs from Boston to Bar Harbor during the summer months.
Getting Around:
Bar Harbor is extremely busy during the summer months, so getting around via methods other than car is highly recommended. Bicycles can be rented from several in town vendors.
What to Do:
Despite a somewhat remote location, Bar Harbor provides something to do for just about everyone. Golfing, Whale Watching, Mountain Biking, Hiking, Sailing, Kayaking are just a few of the most popular activities. Please see our Bar Harbor Directory for a complete list of activities.